Professor Lluis Serra-Majem and Professor Maria Luz Fernandez Appointed Editors-in-Chief of Nutrients
We are pleased to announce that starting from 1st September 2018 the editorial leadership of Nutrients has been taken over by Professor Lluís Serra-Majem (University of Las Palmas de Gran Canaria) and Professor Maria Luz Fernandez (University of Connecticut).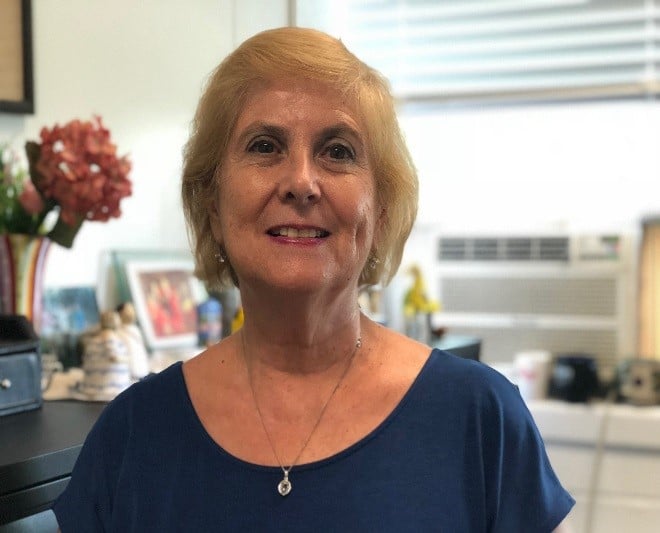 Maria-Luz Fernandez is Full Professor of Nutrition at the Department of Nutritional Sciences, University of Connecticut (USA) where she has been a faculty member since 1997.
Dr. Fernandez' research focuses on the effects of dietary strategies and drug treatment to prevent cardiovascular disease. She has employed different dietary regimes in her research, including the Mediterranean diet, carbohydrate restricted diets, inclusion of antioxidants from grapes, and more importantly she has established the lack of association between eggs and heart disease risk factors. She has ongoing collaboration studies with reserch centers in Mexico to determine the effects of egg intake in diverse populations, including children and diabetic individuals; she has also conducted a study in the United Arab Emirates to evaluate risk factors for metabolic syndrome in this population. Dr. Fernandez was a member of the FDA Nutrition committee from 2010–2014.
Dr. Fernandez has authored 251 peer-review papers, 14 book chapters, and 235 scientific abstracts. She has been invited to present her work in the international arena including Argentina, Brazil, Canada, Colombia, Ecuador, Egypt, Ireland, Mexico, Panama, Peru, Portugal, Saudi Arabia, Spain, South Korea, and the United Arab Emirates. During her tenure at the University of Conneticut, Dr. Fernandez has graduated 34 PhD and 20 Master's students from all over the world, who studied in the area of diet and heart disease and currently hold prominent positions in academia, industry and government agencies.
Lluís Serra-Majem is a medical doctor with a Ph.D. specializing in Preventive Medicine and Public Health Nutrition. In 1988, he became Associate Professor of Preventive Medicine and Public Health at the School of Medicine of the University of Barcelona, where he founded and is the Director of the Community Nutrition Research Centre of the University of Barcelona Science Park. In 1995 he became Full Professor of Preventive Medicine and Public Health at the University of Las Palmas de Gran Canaria and Senior Consultant at the Preventive Medicine Service at CHUIMI. He also holds the UNESCO Chair for Local Health Systems and Food Systems as well as serves as Director of the Biomedical and Health Research Institute (IUIBS), where he also leads the International Chair for Advanced Studies on Hydration and the program The Island in your Plate. He is colligated with the Spanish Ministry of Health's Thematic Centre of Obesity and Nutrition Research (CIBER OBN group coordinator) and participates in the PREDIMED Study and Network.
In 1989 he founded the Spanish Society of Community Nutrition, of which he served as President from 2000 to 2006. He is President and founder of the NGO Nutrition without Borders, as well as of the Nutrition Research Foundation (FIN); he also served as President of the Mediterranean Diet Foundation (from 1995 to 2012) where he was leading the candidacy of the Mediterranean Diet as an Intangible Cultural Heritage by the UNESCO. He chairs the Spanish Academy of Nutrition and Food Sciences, and the International Foundation of Mediterranean Diet (IFMeD), and he is a visiting professor at several universities. He has published 75 books and 538 peer reviewed scientific papers with an impact factor over 2300 and an H-index of 56 (80 in Google Scholar). His main areas of research are public health nutrition, Mediterranean diet, obesity prevention and hydration. He was the President of the I and III World Congress of Public Health Nutrition.
They will work closely with over 100 Editorial Board Members from across the globe.
We are confident that under their leadership the journal will continue as a highly respected journal in the field.
We would like to take the opportunity to express our gratitude to the previous Editor-in-Chief, Prof. Jon Buckley, and the founding Editor-in-Chief, Prof. Peter Howe for their invaluable contributions to the journal.