2019 MDPI Writing Prize Book Now Available Online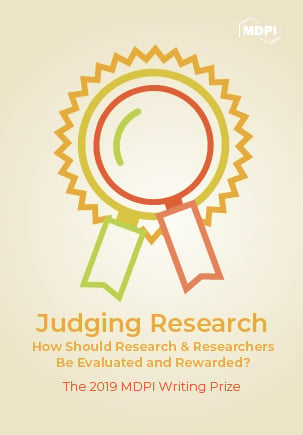 We are pleased to announce that entries of the 2019 MDPI Writing Prize are now online in the book "Judging Research: How Should Research and Researchers Be Evaluated and Rewarded?". A huge thank you goes to all of the entrants for their thought-provoking and interesting essays covering a wide range of topics on research evaluation and suggesting a number of creative solutions.

The 2020 Writing Prize is now open for submissions on the theme of "My work and the United Nations Sustainable Development Goals". More information can be found at https://www.mdpi.com/about/announcements/1852.