Conservation | Meet our Editorial Board – Professor Todd Fredericksen
This week we would like to introduce you to Professor Todd Fredericksen!
Todd Fredericksen works as an Associate Professor of Forestry and Wildlife at Ferrum College, where he teaches courses on environmental science and biology. His current research interests include the effects of forest management on biodiversity, and the natural history and conservation of wildlife species in the Blue Ridge Mountains.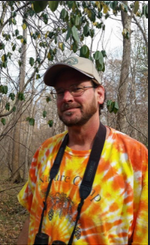 Professor Fredericksen graduated with a B.A. in Biology from Virginia Military Institute in 1983, before attending North Carolina State, where he attained his M.S. in Forestry. After receiving his Ph.D. degree in Forestry from Virginia Tech in 1991, Todd's early career was dedicated mostly to research in tree physiology, forest ecology, and wildlife responses to logging. Now, his primary focus is teaching – hoping to inspire the next generation of ecologists and conservation biologists.
Alongside his teaching and research, Todd Fredericksen is an active Editorial Board Member for Conservation and has hosted special issues in other MDPI journals, including "How Will Anthropogenic Disturbances Shape Forest Management?" in Forests, which is now online and open for submission!
We caught up with Professor Todd Fredericksen to gain some insight into the field of Conservation today!
What encouraged you to enter the field of Conservation?
"My entry into the field of conservation biology occurred during my time as a Peace Corps volunteer and Forestry Extensionist in Costa Rica – I became immersed in the natural history and conservation of tropical forests…"
Which paper (if any) changed your outlook on the field of Conservation?
"…Dan Janzen's text on the natural history of Costa Rica was very influential. My experience in Costa Rica was very helpful when I returned to Latin America working in tropical forest research and management in Bolivia."
What advice would you give to young researchers/scientists looking to begin their career in Conservation?
"With the fate of human welfare and that of other species threatened by our own current behaviour, I encourage students to enter into one of the most important fields of human endeavour – learning to live within our limits and in harmony with the biodiversity of the planet."