Hero Scientists Publish Paper in Nutrients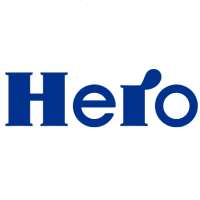 Our journal
Nutrients
has published an
article
on the sensorial acceptability of whole grains by infants and their parents, written by the Hero Group.
The research aims to demonstrate that the partial substitution of refined cereals by wholegrain cereals was not affecting the sensorial acceptability of the infant cereals in both infants and parents.
Read the full Hero press release here.
The Hero Group is an international food company focused on branded nutritional food products, founded in 1886 in Lenzburg, Switzerland.