Our 100,000th Article Could be Yours!
After the 20th anniversary of MDPI in 2016, we will reach another milestone this year and will publish the 100,000th peer-reviewed article in one of our 170+ open access journals.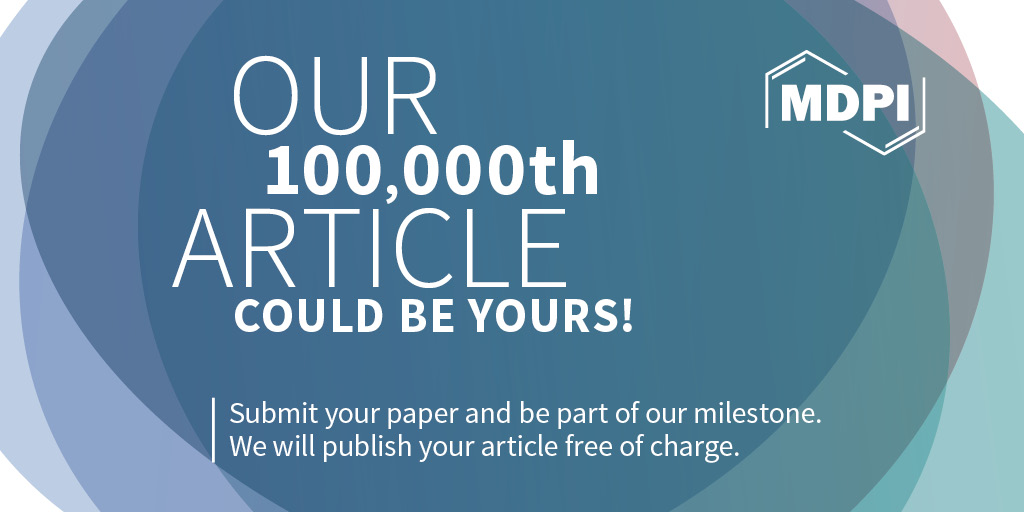 We would like you to be part of this great achievement and so are offering to publish the 100,000th accepted paper free of charge.
To be in with a chance, select a journal in one of our 10 scientific subject areas and submit your paper.
Access the live tracker on published articles here.